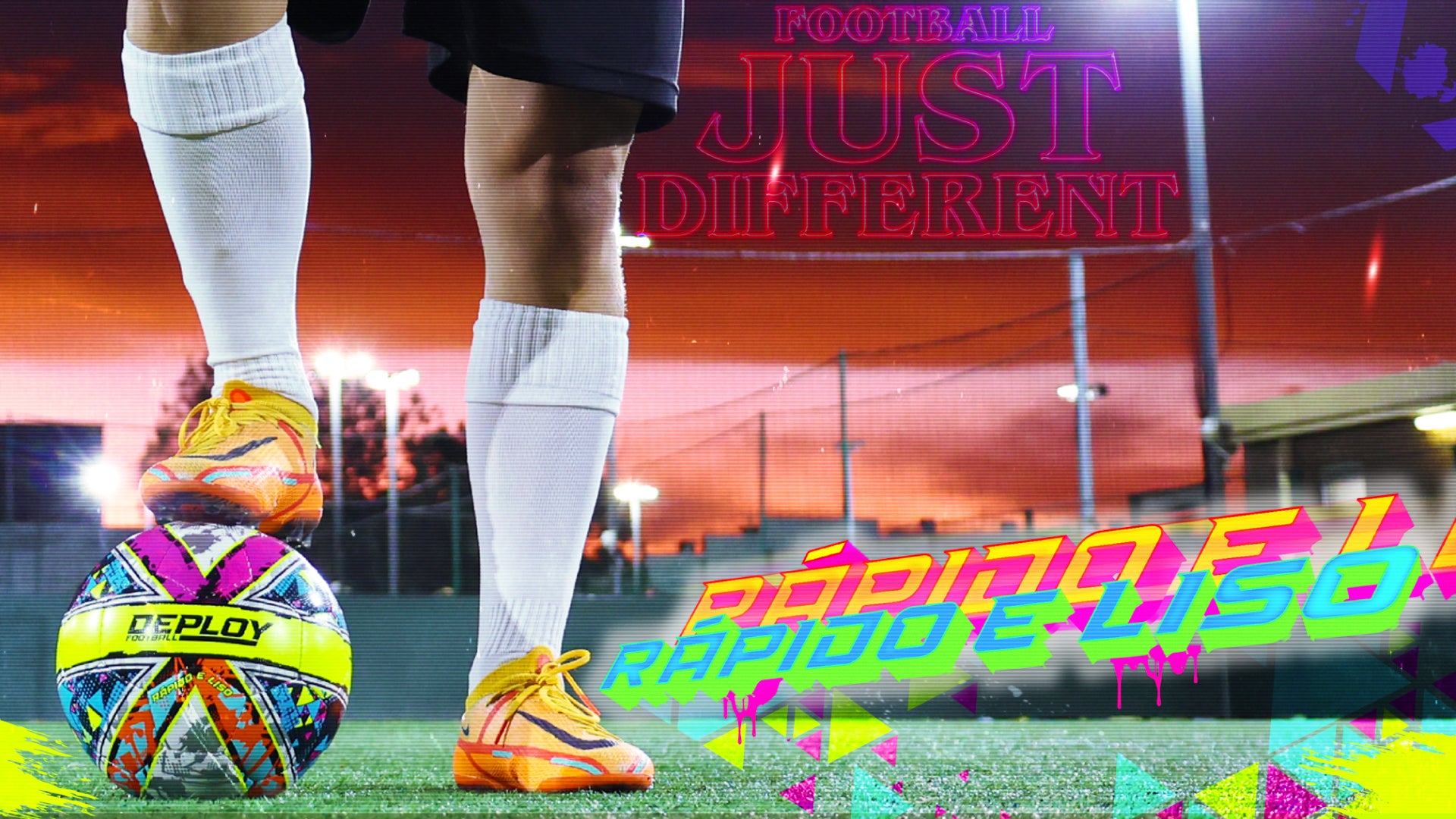 INTRODUCING THE DEPLOY



WHAT IS IT?
A SPECIFICALLY DESIGNED FOOTBALL FOR SMALL SIDED MATCHES
Summer football is a celebration of the beautiful game.

A fun, fast & light-hearted take on the sport we all love.
The Rapido E Liso ( Fast & Slick ) encompasses
everything that summer football should be.

A bright vibrant colourway that makes you look twice,
a revolutionary construction specific for the small sided version of the game.

The Rapido E Liso is a size 4.5 ball with a bounce ratio that fits in between a standard futsal ball and standard football.

This enables players to keep the ball in play for longer
on the smaller outdoor pitches as the ball doesn't bounce as much and gives
players the ability to have a tighter control and touch on the ball.

Spend less time chasing the ball when it goes out of bounds!
CREATED TO GET MORE TOUCHES AND GAME TIME
WON'T BOUNCE AROUND LIKE AN OUTDOOR BALL
NOT AS HEAVY AS A FUTSAL BALL
SIZE 4.5
HIGH VISIBILITY FOR NIGHT GAMES
PERFECT FOR SYNTHETIC SURFACES
PLAYS SIMILAR TO A TRADITIONAL OUTDOOR BALL
WHY?
Does My Summer Competition Need This Ball?
As competition administrators, you need to find the best solutions
to give your particiapnts the best experince possible.

If not, they will simply not come back, or find a better competition elsewhere.
No one wants that!

There are many aspects to making the competition a memorable one.
Cool jerseys, good pitch, good vibes...

But one of the biggest annoyances is using the wrong ball for the job.
The Rapido E Liso mid bounce ball has been perfectly designed
for small sided summer football.

The ball will bounce less, play off the foot quicker
but most importantly play like a traditional ball!
giving the players the best possible footballing experience.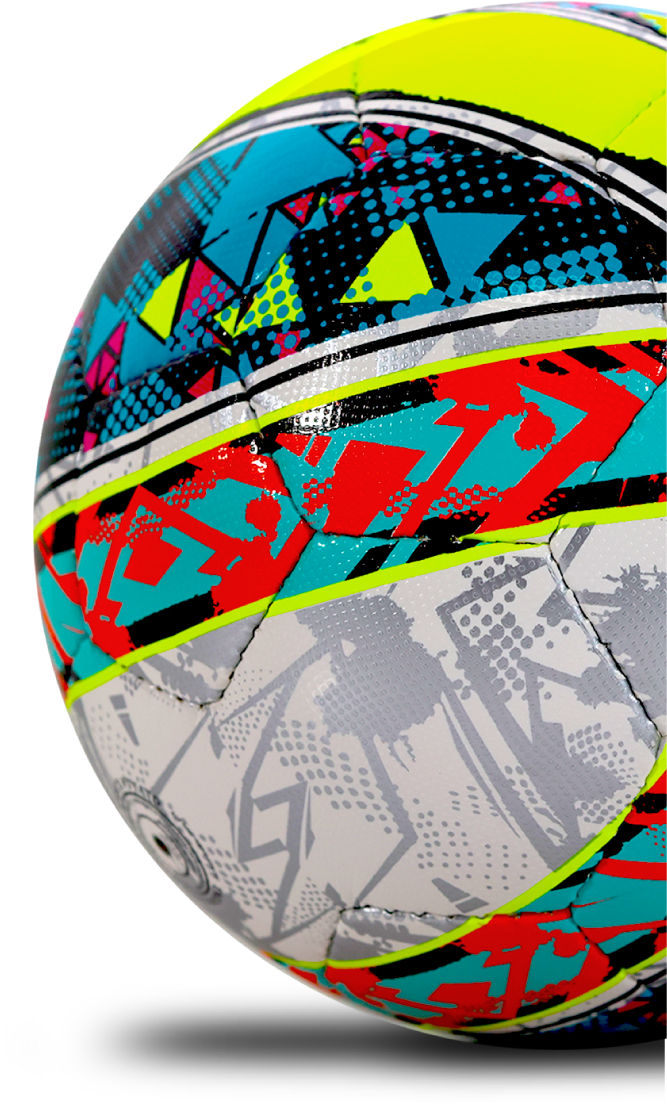 CHECK IT OUT IN ACTION
HOW!
Can We Get Our Hands on Some?
We have limited stock this season at a first in first served basis!

Simply log onto your club portal (If you have one)
or click the link below to register.
or, give us a call or email for our exclusive club rates!
The Rapido E Liso balls are currently on Pre-Order,
arriving in time for summer comps in September.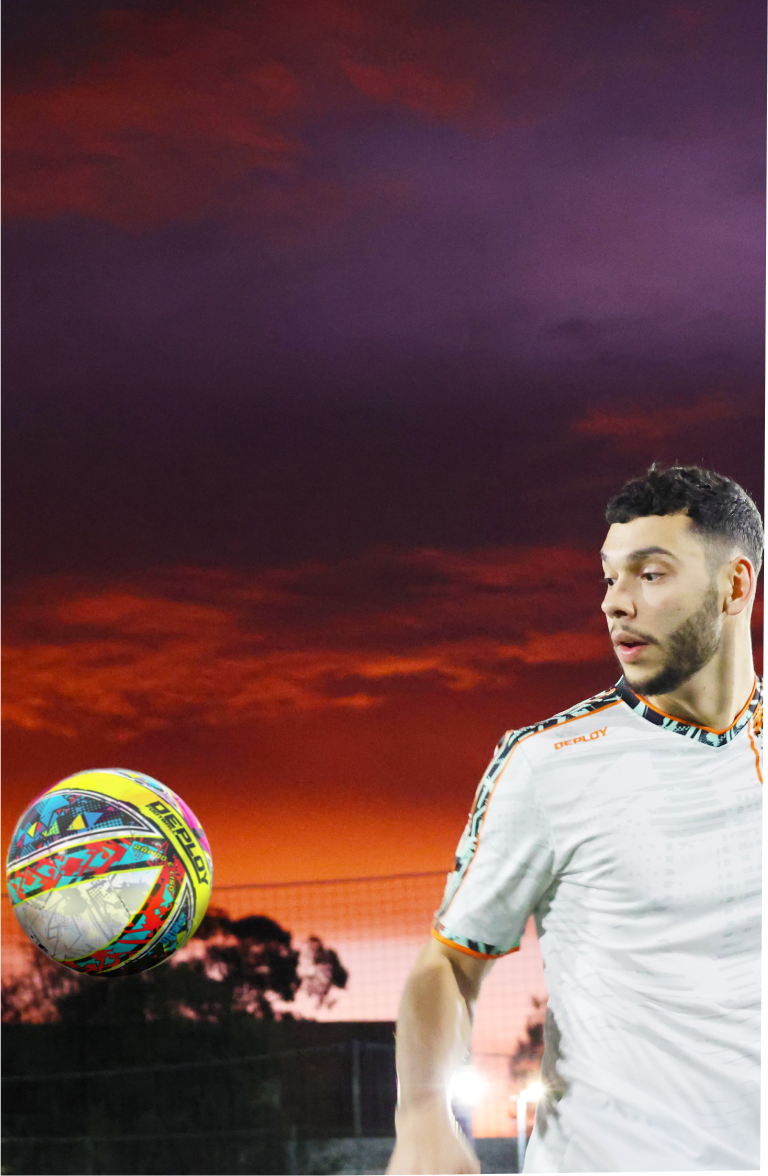 THE FULL SPECS
Talk to me like those football nerds do!
DESIGN
The Rapido E Liso is a work of art.
Where you pick the ball up and inspect every colour, on every panel to see the details.

Using neon colours and bright panelling, this helps the visibility of the ball
when used in matches with poor lighting, or at night.
PANELS
Based off a traditional structure of a football using hexagonal & pentagonal shapes,
The ball is constructed using 32 hand stiched stitched panels.

Made from a synthetic soft touch outer layer that has an embossed finish (course)
giving you more grip on the grass and your studs!

This gives the player maximum feel and response sensitivity whilst providing
an all-round consistent feel and optimal shape retention.
WHAT ITS MADE FROM?
The Rapido E Liso is constructed using modern Thermo Polyurethane technology.
With four backing layers, the balls is designed to be weighted
in between a full sized Futsal ball and a full sized Outdoor ball.
AIR RETENTION?
Sick of pumping your balls?
The Rapido E Liso includes the Deploy developed Air Lock+ valve
to significantly increase air retention, keeping the ball inflated longer!

Especially if the balls are going to be stored in the boot of your hot car...
SHAPE RETENTION?
The Rapido E Liso is constructed using four layers of backing
giving you a high level of shape retention.

The ball is constructed using a Hi-Tech rubber Bladder with Balance Technology,
to further enhance the flight control while preventing shape and stitching distortion.

Deploy Footballs quality-controlled stitching requirements ensure
your football is manufactured at the highest level to prevent the stitching coming apart,
especially when kicked against hard surfaces.
WARRANTY?
All Deploy Footballs come with a a 12 month warranty
on all stitching and bladder retention.
We will replace your ball with a like quality ball.
BOUNCE MATCH!
FUTSAL vs RAPIDO E LISO vs OUTDOOR BALL

NEVER HEARD OF US?
Deploy Football is Australia's leading developer and manufacturer of footballs and teamwear.
We specialise in high quality purpose built products built for the rigours of Australia Football and to the high requirements of Australian Football Clubs.

For over 10 years, Deploy Football has provided players, coaches and clubs with the highest quality and value for money football products.
Throughout the past decade, we have designed and developed the most comprehensive range of footballs and teamwear on the Australian market.